Agriculture Scholarship Fund
The Department of Agriculture and Food Science at WKU is part of the Ogden College of Science and Engineering. The department has a university farm, which is located a few miles south of the main campus on HWY 31-W. The Farm is 810 acres and includes a Grade A Dairy,...
Alfreda Thompson
Alfreda Gail Thompson was born July 13, 1957 in Albuquerque, New Mexico, to Cora Thompson and Warner Baxter Thompson, Sr. as the younger sister of Mark Thompson and Warner Baxter Thompson, Jr. Alfreda attended Hopkinsville High School and graduated from there in...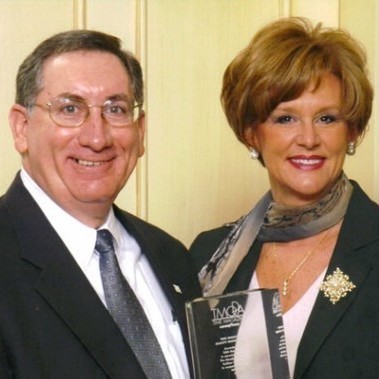 Anne and Mike Hyde
Anne and Mike Hyde are members of the Glasgow community and generous supporters of Western Kentucky University. Anne Hyde graduated from WKU with her undergraduate degree in 1975, before beginning her graduate studies at WKU and graduating with her Masters in 1979....
Arnold Gregory Taylor
Arnold Gregory Taylor was born July 23, 1921, to Lee A. Taylor and Charlotte Marie Gregory Taylor. A Henderson County native, Arnold received his undergraduate degree in agriculture from the University of Kentucky and was a member of Alpha Gamma Rho fraternity. He...
Arthur S. Fox
Arthur Smith Fox was born on April 19, 1920, to W. S. and Agnes (Smith) Fox in Paradise, Kentucky. He graduated from Drakesboro High School in Muhlenberg County before attending Western Kentucky State Teachers College (now WKU), where he earned a Bachelor of Science...
Beegie Adair
The Beegie Adair Scholarship Fund was made possible by generous gifts from Beegie Adair. A graduate of WKU in 1958, Mrs. Adair began taking piano lessons at age five and has become an acclaimed jazz pianist during her outstanding musical career. As Mrs. Adair was a...
Bennie Beach Sr.
Mr. Bennie Beach, Sr. was born in 1925. A native Mississippian, Bennie earned his undergraduate degree from Delta State University in 1948, after a tour of duty in the Army Air Force from 1943-46. His first teaching position was as director of bands in Cleveland,...
Betty Jean "BJ" Little Levis
Betty Jean "BJ" Little Levis is the daughter of Pat Little and Dr. Alton Little, a former WKU professor in the Parks and Administration Department for many years. BJ graduated from WKU with a Bachelor of Science in recreation in 1985 and again with a Master of...
Betty J. Hinton
Ms. Betty Jean Hinton was born on February 1, 1939. She began her employment at WKU on August 2, 1976, in the Accounts Payable Department. She worked there for ten years before moving to the College Heights Foundation as an Office Associate in 1986. She was...
Bill Whittaker
The youngest of eight children, Billy was born June 14, 1943, the son of Ewing and Lois Whittaker. With five older sisters taking him to church, Bible preaching, and the witness of Sunday School teachers, Bill was saved and baptized in November 1960 at Calvary...
Billy M. Adams
Established in 1981 by the WKU Agriculture Alumni Association and Mr. and Mrs. Billy M. Adams, this fund provides scholarship assistance to worthy students pursuing educational objectives in the field of agriculture with a particular interest in the area of dairy...
Bob Adams
The Bob Adams Scholarship was established to recognize the contribution Bob has made in the lives of students who worked on the College Heights Herald and Talisman staffs. His dedication and commitment to student publications at Western Kentucky University is an...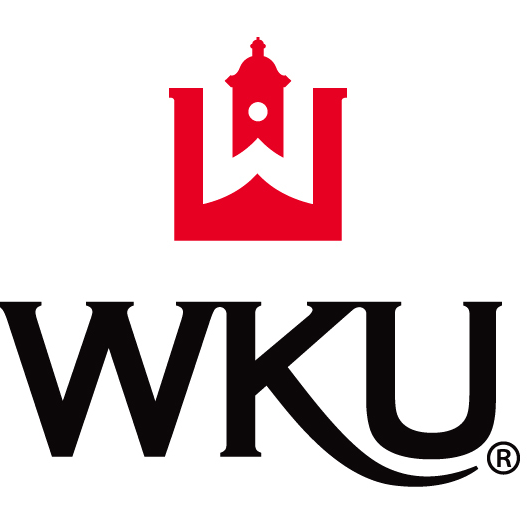 Boggess-Callis Family
The Bogges-Callis family has a long history with WKU. It began when Clarence Orville Boggess came from Madisonville, Kentucky, to the Hill to attend business college in the 1920s. During that time, Amy Galloway Boggess, Clarence's wife, received her teaching degree...
Bowling Green Area Lodging Association
This fund was established by the Bowling Green Area Lodging Association in 2009. The fund provides assistance and encouragement to students pursuing a degree in the Hotel, Restaurant & Tourism Management Program concentration at WKU and who are currently employed in...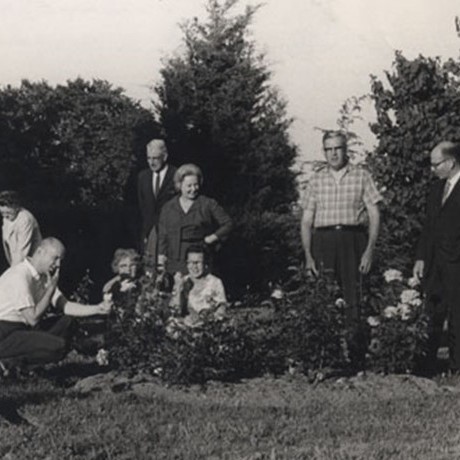 Bowling Green Rose Society
The effort to form a rose society in Bowling Green began November 28, 1960, when a group of approximately 25 men and women met at Snell Hall on WKU's campus. These interested rose growers heard a talk on roses given by Mr. Charles Dawson of Louisville, the author of...
Bryan Leigh Armstrong
Bryan Leigh Armstrong was born in 1959 to Donald L. and Anne B. Armstrong. A proud Hilltopper and Lexington native, Bryan attended WKU, studying Journalism and working as editor of the College Heights Herald. After graduating with his Bachelor of Arts degree in 1979,...
Carl P. Chelf
Carl P. Chelf was born September 16, 1937 to William Ralph Chelf and Nellie Rivers Ard Chelf in Pikeview, Hart County, Kentucky. Dr. Chelf began his legacy at WKU when he recieved an undergraduate degree in English and played for the Hilltopper baseball team,...
Carroll T. Vanhooser
Mr. Carroll T. Vanhooser was a 1959 graduate of Western Kentucky University where he majored in geography. During his time at WKU, Vanhooser played football from 1954-1957 and lettered all four seasons. After graduation, he enjoyed a successful career and became...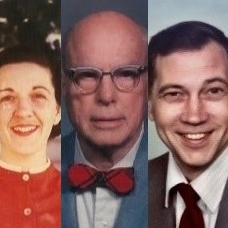 Catherine Tate Potter, C. Eastland Potter, and Dr. Kenneth Nicely
Catherine Tate Potter grew up in West Virginia. Known for its beauty, West Virginia's landscape fueled Catherine's love for nature and especially for wildflowers, which continued throughout her life. She was married to C. Eastland Potter. Eastland grew up in...
Chad Wayne Davis
This award is made possible through a generous gift by Chad Davis and Red Rock Government Services, LLC to benefit deserving students at Western Kentucky University who are pursuing a degree in accounting or computer science. This action recognizes Red Rock and Mr....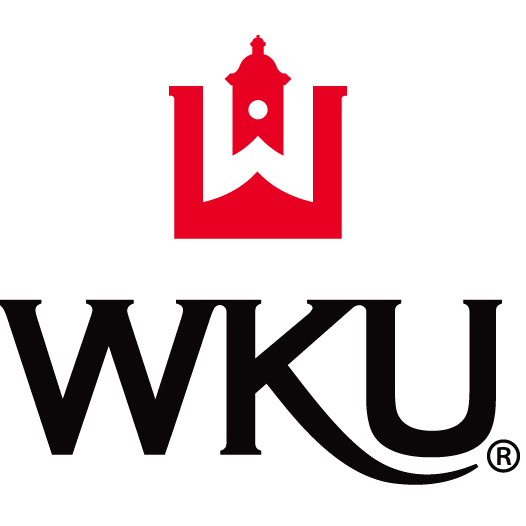 Charlene Bell Wells
Charlene Bell Wells was born on November 12, 1944, to Charlie and Effie Polley Bell. A native of Magnolia, Kentucky, Charlene attended LaRue County High School. Following graduation, she came to WKU. As a student on the Hill, she was an active member of Phi Mu...
Charles D. and Jeanette Bennett
This fund was established in 2013 through a Will Bequest from the estates of Charles D. and Jeanette Bennett. The Bennett family has been a loyal supporter of Western Kentucky University and believes strongly in supporting students in obtaining higher...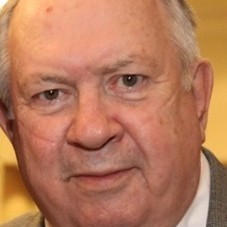 Charles Smith
Dr. Charles W. Smith born in 1936 in Pennsylvania, had a 44 year teaching career. He holds a B. Mus. from the University of Wyoming, a M.A. from New York University, and a D.M.A. from Peobody College. He is a member of ASCAP and since 1995 has received ASCAPlus... Chris and Sherrie Swanberg
Sherrie Shuler was born and raised in Owensboro and graduated from Owensboro High School in 1974 and attended Western Kentucky University graduating in December 1978. Chris Swanberg moved to Henderson when he started high school and graduated from Henderson County...
Christopher Grady Marks
Christopher Grady Marks was born on May 4, 1982 in Nashville, Tennessee. Even though he was born in Tennessee, Grady always had a Kentucky heart. As the son, grandson, and great grandson of WKU alumni, he dearly loved WKU. That love fueled his decision to follow the...
Cletus and Geneve Mitchell
Cletus Mitchell is a retired associate professor from WKU's Agriculture Department. He taught Agricultural Mechanics for 30 years. During his retirement, Cletus has been a volunteer in agricultural projects in Russia, Kyrgyzstan, Kazakhstan, Georgia, and Armenia. He...
College Heights Foundation Golf Classic
The College Heights Foundation Golf Classic Scholarship Fund was initiated in 1974 by a sponsoring committee made up of Emmons O. Pearson Jr., Robert M. Pearce, Harold B. McGuffey, and Herbert J. Smith. These four founders developed the idea of having a two-day golf...
Connie and Harry Largen
The Connie and Harry Largen Scholarship Fund was established as Christmas gifts from their children Harriet Lair, Kenneth Largen, Elizabeth Barlow, and James Largen and their families. Their children are proud graduates of W.K.U. Connie, a native of Frankfort, was...
Corban Goble
Dr. Corban Goble was born April 21st, 1930, in Eastern Kentucky. He received his Bachelor's Degree in 1952, at Berea College, a school very near where he grew up. Following his graduation, he married Harriet Cline in November 1953. He then went on to attain his...
Crescent Bowl
The Crescent Youth Scholarship Fund was established in the College Heights Foundation on October 20, 1999. The fund will make scholarship awards to all participants of the youth bowling leagues sponsored by Crescent Bowling Lanes. Crescent Bowling Lanes operated for...