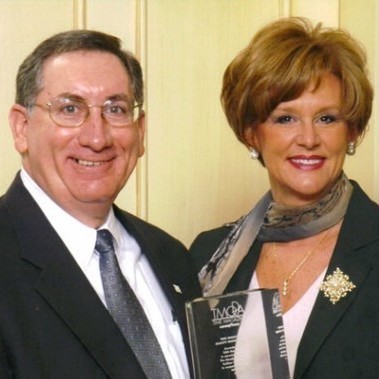 Anne and Mike Hyde
Anne and Mike Hyde are members of the Glasgow community and generous supporters of Western Kentucky University. Anne Hyde graduated from WKU with her undergraduate degree in 1975, before beginning her graduate studies at WKU and graduating with her Masters in 1979. Anne taught high school from 1975 to 1985. She is also a graduate of National Automobile Dealers Association and Dealer Candidate School.
Mike Hyde is the second generation of family ownership of the local car dealership Gillie Hyde. Mike graduated from Baylor University in 1973, and started full-time employment at the dealership in May of that year. By 1983 Mike had full ownership and helped build the dealership into one of the strongest in the region. Anne also plays an active role in the Gillie Hyde dealership and has been with them since 1986. Anne and Mike Hyde reside in Glasgow, Kentucky and have 3 children: Jon, Emily and Marilee.
President of Kentucky Automobile Association in 1999. Also he was elected by his peers from Kentucky to be the Quality Auto Dealer of the year in 2005. In December of 2005, they established the Anne and Mike Hyde Scholarship Fund to provide encouragement and assistance to graduates of either Barren County or Glasgow High School who are pursuing a degree at Western Kentucky University. Through this fund, their Hilltopper legacy and devotion to WKU will continue in perpetuity.