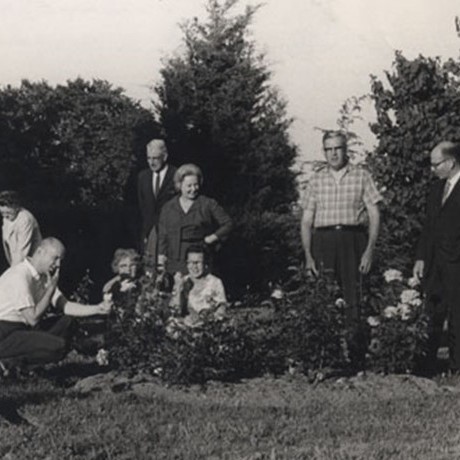 Bowling Green Rose Society
The effort to form a rose society in Bowling Green began November 28, 1960, when a group of approximately 25 men and women met at Snell Hall on WKU's campus. These interested rose growers heard a talk on roses given by Mr. Charles Dawson of Louisville, the author of "Uncle Charlie's Corner," which was a regular feature in The American Rose for a number of years.
The first regular meeting of the new local society was convened on January 9, 1961, again in Snell Hall. The treasury began with a balance of $29. As noted above, it was less than a year later that the first rose show was presented. The objectives of the Bowling Green Rose Society were and remain: to encourage interest in and cultivation of the rose; to be affiliated with the American Rose Society; to spread information about the growing of roses; and to share the love of the rose whenever and wherever possible.
To further those objectives, the Bowling Green Rose Society Scholarship Fund was established in September of 1984 through the Rose Society and the assistance of a contribution by Dr. William McMahon.