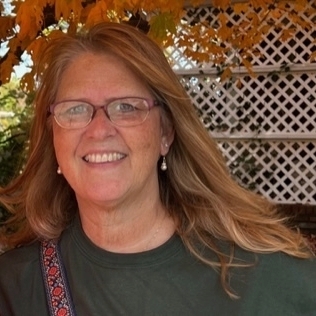 Betty Jean "BJ" Little Levis
Betty Jean "BJ" Little Levis is the daughter of Pat Little and Dr. Alton Little, a former WKU professor in the Parks and Administration Department for many years. BJ graduated from WKU with a Bachelor of Science in recreation in 1985 and again with a Master of Science in recreation in 1990. She is the proud mother of Cameron Levis, also a graduate and part-time professor at WKU.
At the age of nine, BJ started volunteering with Kentucky Special Olympics and has had a love for working with people with disabilities ever since. She began her career upon graduation, working as a Youth Sports Director for Green Hills YMCA in Nashville, Tennessee, and quickly realized that her passion was in adaptive sports and recreation. She worked for four years with Tennessee Special Olympics, organizing all volunteers and volunteer training and assisting to conduct various sports on local and state levels.
She then moved to Louisville, Kentucky, where she became the manager of recreation programs for adaptive programming with Louisville Parks and Recreation. After a few years, she was promoted to recreation administrator, where she supervised all specialized recreation, including the Adaptive and Inclusive Recreation Program and three additional community centers for aquatics, senior programming, and cultural arts programming. In 2004, she became a part-time professor at the University of Louisville, teaching adaptive sports and recreation in the Department of Health and Sport Science, where she remains. She retired after 29.5 years from Louisville Parks and Recreation in April of 2020.
BJ is very involved not only in her local community but also at the state and national level. She has participated in leadership training and other training in inclusive sports and recreation. She also serves on many boards and commissions in Louisville, at WKU, and nationally, which help provide and promote adaptive sports and recreation.
To honor her love for WKU and working with people with disabilities, the Betty Jean "BJ" Little Levis Scholarship Fund was established. The fund assists deserving students at WKU majoring in parks and recreation. Through this fund, BJ's legacy on the Hill continues in perpetuity.